Brake service is a common occurrence at the Montrose Westside Wholesale Outlet, and it's an important one, too. The brakes serve as the backbone to all vehicles, giving you the responsive ability to stop at any time as you travel around Brook Park, Independence, and Berea.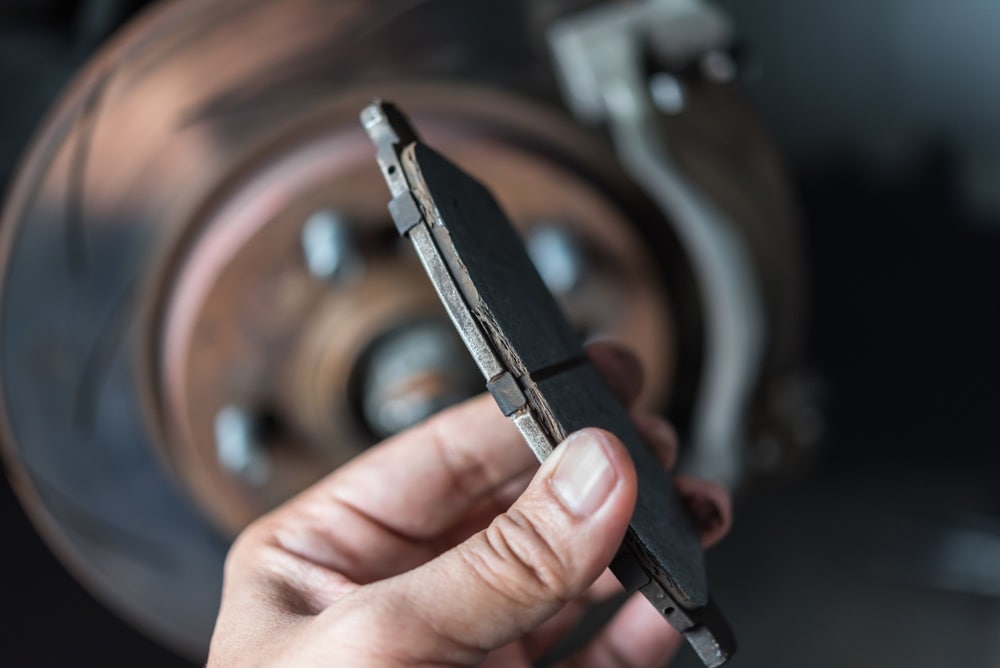 If you find that your vehicle has been sluggish when stopping or is pulling off in different directions as you apply the brake, schedule your brake service today. Before that, read this helpful article detailing many aspects of brakes and brake repairs. 
Signs I May Need to Change My Brakes
There are a few ways you can tell that your brakes should either be inspected or replaced, and it's best to visit the shop as soon as these signs begin to take form.
First, there's the brake warning light which is an easy way to tell that some malfunction is currently taking place in your brake system. This symbol will pop up on your dashboard and you should proceed with caution when you see it.
You can also tell that your brakes need to be replaced by distinct driving tendencies that may occur. For example, if your brake pedal feels soft or squishy, or needs to be pressed all the way to the floor before your vehicle decelerates, your brakes likely need a tune-up. Additionally, if you begin to brake and feel your vehicle wobble, vibrate, or jerk unnaturally, this could also stem from faulty brakes.
Noises and smells can be indications as well. Typically, noises such as scraping, grinding, or screeching, and smells such as burning rubber or smoke, are obvious signs that you need your brakes serviced
How Often Should I Replace My Brakes?
Typically, you should be replacing your brakes around 50,000 miles, although this number will grow or shrink depending on a few key factors.
To start, your driving habits will play a large role. If you often find yourself slamming on the brakes or if you drive in heavy traffic each day with many stops and starts involved at low speeds, you may want to change your brakes more frequently.
Weather will also play a role, as excessive heat or cold will impact the durability of your braking system. Lastly, off-roading vehicles and large trucks tasked with hauling or towing hefty loads will want to replace their brakes more often to ensure responsive performance during strenuous activity.
How Long Does a Brake Service Take?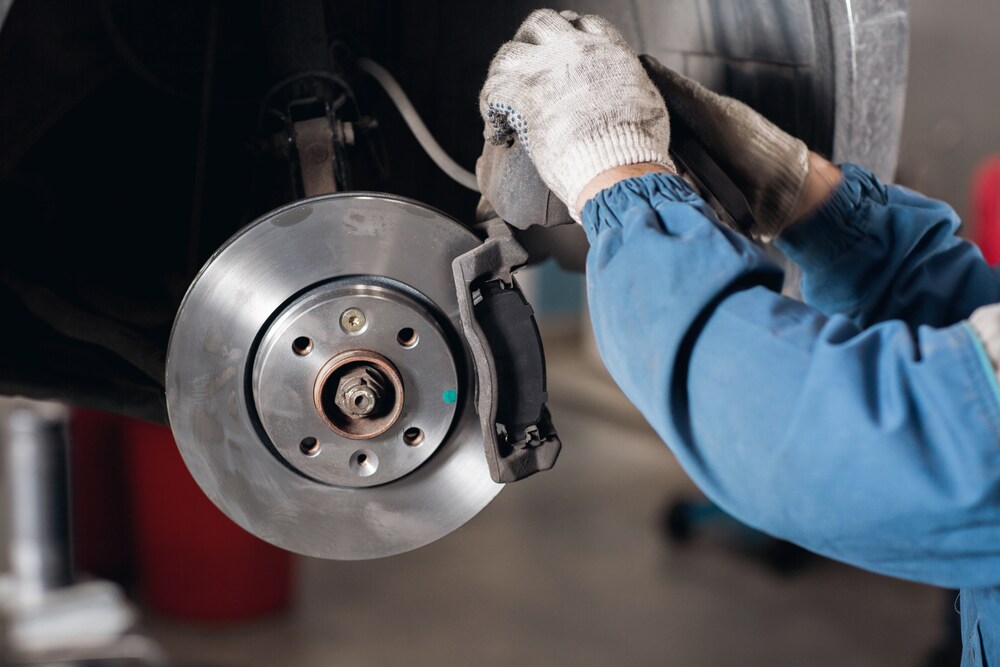 Thanks to the modernized equipment at our service facility, we can have you in and out quickly for a brake service, although exact times are tough to gauge as brake systems are different for each vehicle. On top of that, there will be differing times for quick inspections compared to full-blown replacements where we have swap out the rotors, pads, or something else.
A conservative estimate, however, is typically around the 45 minutes to an hour range, although it's good to speak with the service center first to check for availability.
Receive a Brake Service Today
If you happen to be searching for a local brake service you can rely on, the devoted staff at Montrose Westside Wholesale Outlet is a favored location. To schedule an appointment, you can use our online scheduler tool and we'll quickly have you back on the open roads around Brook Park, Independence, and Berea!