The following used Honda Accord review will be a valuable resource for drivers around Brook Park, Independence, and Berea looking for a professional and safe sedan. Some of the features we'll be discussing include the interior measurements such as passenger space and cargo room, the engine specifications including horsepower and torque, and the worthwhile interior features, styling, and amenities.
After reading about various aspects of the used Honda Accord, contact the staff at Montrose Westside Wholesale Outlet!
Performance Specifications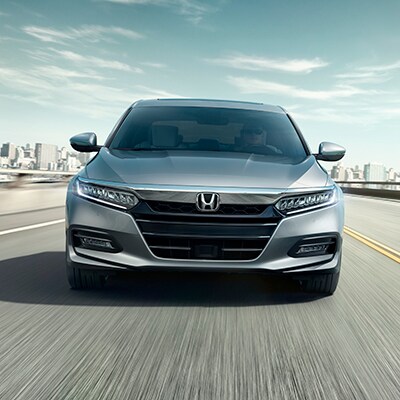 If you want eager acceleration, full-bodied power with strong top-end speeds, plus deft handling that will allow you to maneuver through clogged highways, the used Honda Accord is a viable option.
The engine that drives all this performance is the 2.4L 4-cylinder that makes 185 horsepower and 181 lb-ft of torque. You'll also have the option to select between two different transmissions: a 6-speed manual and a 6-speed automatic. Both options keep you tethered to the road for an authentic experience behind the wheel. They also transition deftly between gears whether you're upshifting or downshifting.
To help absorb road imperfections, the pre-owned Honda Accord sports a multi-link rear suspension system and a strut front suspension system.
Interior Measurements: Passenger & Cargo Room
The midsize, used Honda Accord has a generous cabin that will comfortably fit five passengers on your daily commute while also featuring a trunk large enough to swallow all their supplies.
The total passenger volume tops out at 103.2 cubic feet and the legroom is ample in the front, 42.5 inches, and in the rear, 38.5 inches.
Other noteworthy measurements include: headroom, 39.1 inches up front and 37.5 inches in back; shoulder room, 58.6 inches in the front row and 56.5 inches in the second; and finally, the hip room checks in at 55.6 inches in the first row and 54.7 inches in back.
Lastly, the spacious trunk can fit upwards of 15.8 cubic feet of cargo.  If you think buying a pre-owned car is right for you, make sure to learn the questions to ask when buying a used car!
Comprehensive Safety Features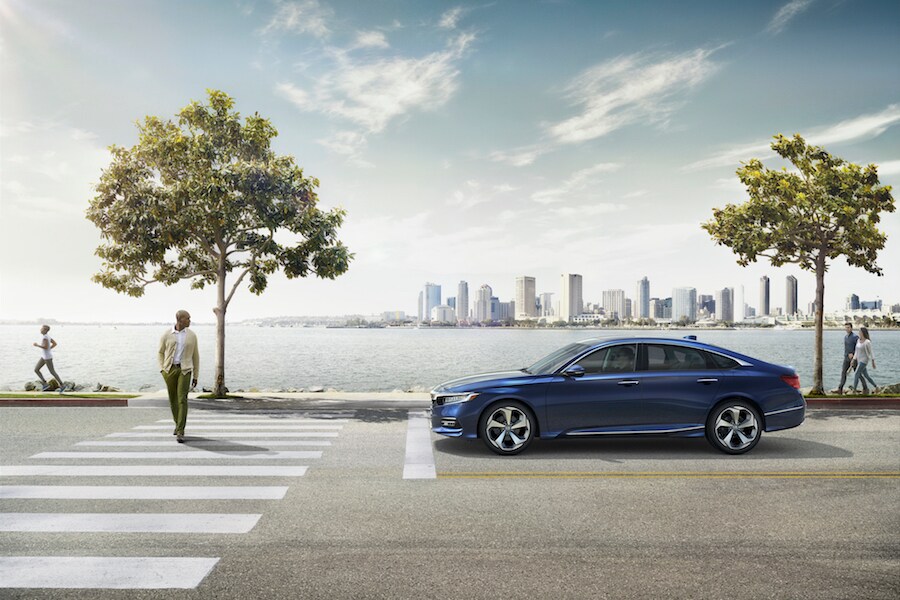 Honda as a whole outfits each of their vehicles with intuitive safety systems, and the used Honda Accord is a particularly good example because it showcases a range of helpful, protective features.
First, there's a lengthy list of airbags inside that include driver, passenger, front head, rear head, and front side air bags.
If you typically battle rough elements in either the winter or summer, you'll appreciate the road-gripping features equipped in the used Honda Accord like brake assist, electronic stability control, and traction control.
There are also driver-assistance technologies that you can opt for including Lane Departure Warning and Lane Keeping Assist.
Test Drive the Used Honda Accord
If you're eagerly searching for an energetic and reliable pre-owned sedan, then get in contact with Montrose Westside Wholesale Outlet and we'll happily schedule your used Honda Accord test drive.
If you feel comfortable behind the wheel, we'll guide you through the next steps of the car-shopping process, so you can quickly drive off the lot and onto the open roads of Brook Park, Independence, and Berea!