To better learn about the pre-owned Honda CR-V and how this model can increase your driving enjoyment around Brook Park, Independence, and Berea, read through the following used Honda CR-V review. We'll be discussing this model in-depth in the coming sections, with a few notable traits garnering particular attention such as the performance, the exterior shaping and additional features, plus the safety inclusions.
If you find the used Honda CR-V fits what you're looking for after finishing this copy, you can always contact Montrose Westside Wholesale Outlet with further questions or to schedule a test drive!
Getting to Know the Performance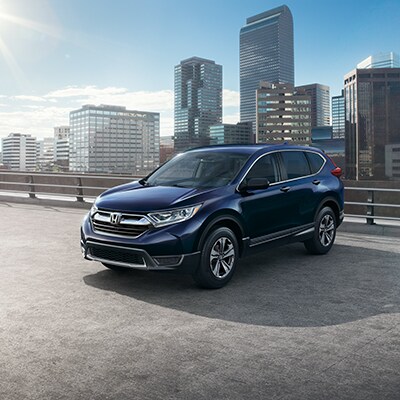 When selecting a pre-owned vehicle that fits your needs on a day-to-day basis, performance is a good indicator of whether a model will adhere to these preferences, and the used Honda CR-V checks off every performance box.
Its 2.4L 4-cylinder engine is energetic and refined, showcasing 184 horsepower and 180 lb-ft of torque. The CVT is also an apt pairing for the SUV, allowing you to smoothly transition from one gear to the next with no jerks or lags in-between.
The suspension is also another area of note, deftly absorbing any road imperfections thanks to a strut front suspension system and multi-link rear suspension system.
Comprehensive Safety Features
Opting for a vehicle that will keep you safer as you maneuver through various road situations is key, and the used Honda CR-V thrives in this area thanks to a hub of standard features.
For example, there's a deluxe airbag system that includes driver, passenger, front head, rear head, and front side airbags.
Driver-assistance technology is also prominent, notably the Brake Assist setup that deftly decelerates the vehicle at appropriate moments. There's also the powerful duo of electronic stability control and traction control, both of which work tirelessly to keep you on stable footing as you track through the snow or attempt to bend around a particularly curvy road in the rain.  If you're interested in purchasing a used Honda CR-V, make sure to find out the questions to ask when buying a used car.
Exterior Styling & Features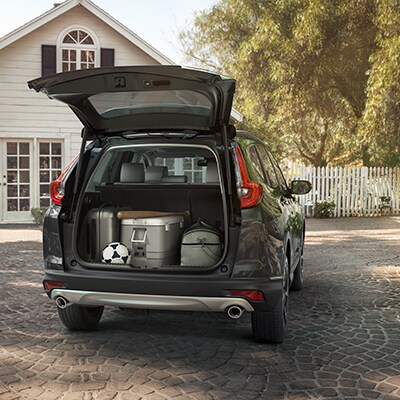 The exterior of any vehicle is often a deal-breaker for drivers, which is why the used Honda CR-V continues to thrive on the open market given its aerodynamic shape and lengthy list of accessible features.
This shaping is unique for a variety of reasons including the dramatic lines that run along the SUV, the curvy yet smooth slopes of the hood and roof, and the wide stance that helps support engaging driving dynamics.
Want to add a personalized touch? The rear spoiler and running boards both create a more athletic model. There's also an assortment of wheels, tires, colors, trimmings, and badgings you can select from, giving you further personalized options.
Test Drive the Used Honda CR-V
With an abundance of worthwhile features for drivers around Brook Park, Independence, and Berea, it's clear the used Honda CR-V is a go-to for local drivers. To test drive this model, reach out to the Montrose Westside Wholesale Outlet staff!