The Nissan Rogue is a versatile vehicle designed to cater to the needs of various drivers. To see if this model is right for you, Montrose Westside Wholesale Outlet decided to create a used Nissan Rogue review. In the coming sections, we'll be discussing various aspects of this vehicle that appeal to the everyday buyer, aspects such as performance, the exterior styling and features, plus some advanced safety technology.
So, if you're looking for an accommodating vehicle to cruise around Brook Park, Independence, and Berea, find a used car dealer near you to get started!
Performance
I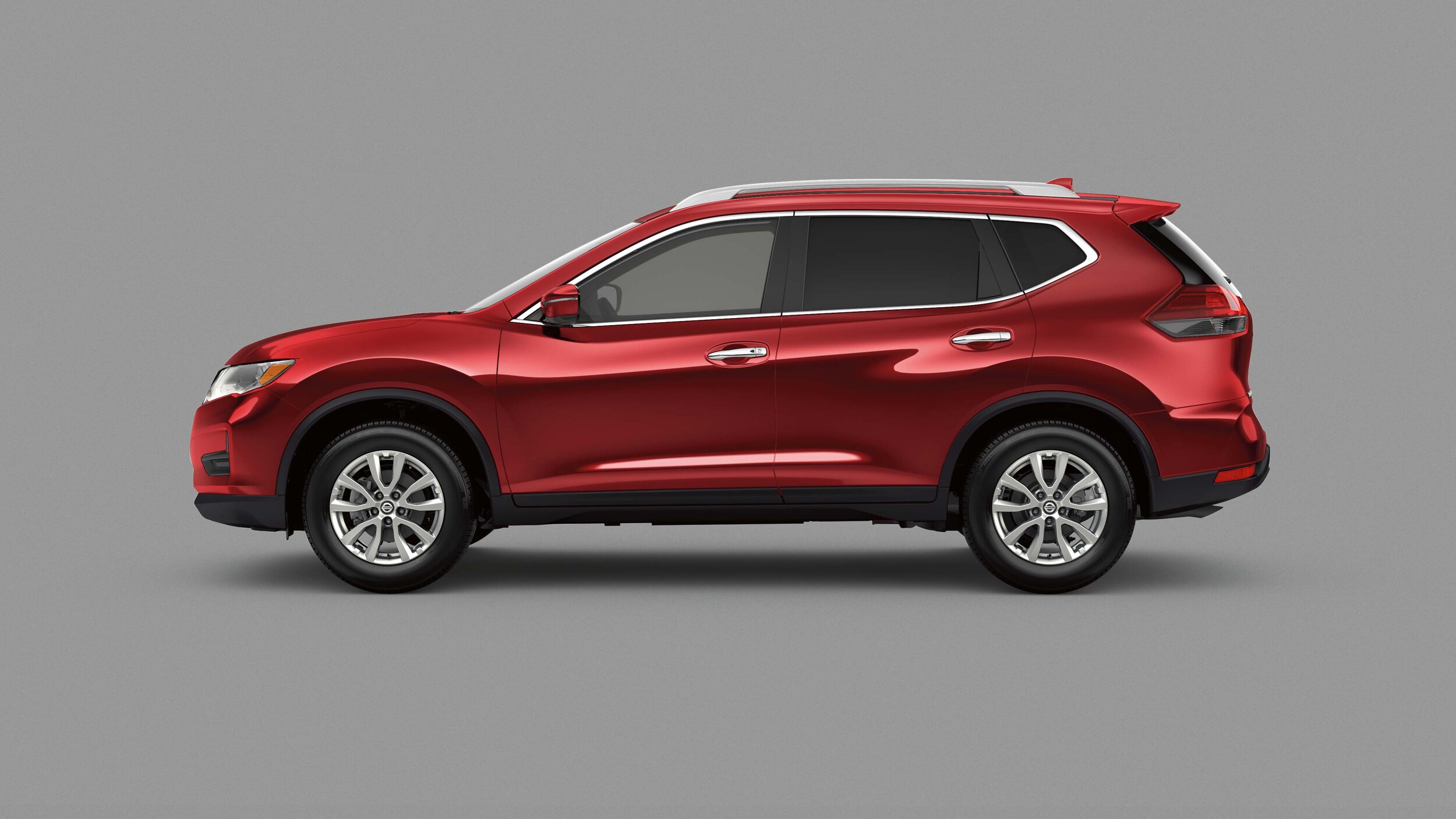 n the past few years, the Nissan Rogue has been able to deliver a driver-friendly blend of acceleration, deft handling, and just enough pop to excite automotive purists.
When you peer under the hood, you'll be greeted by a 2.5L 4-cylinder engine that generates 170 horsepower and 175 lb-ft of torque. This motor is paired with a continuously variable transmission that helps garner an EPA-estimated 26 city MPG/ 33 highway MPG.
Along with efficiency, you'll find this SUV delivers a cozy driving experience thanks to the shock-absorbing strut front suspension system and multi-link rear suspension system.
Exterior Design
The Nissan Rogue sports an appealing body shape that is both muscular and chiseled, helping it stand out from the crowd while also cutting through high winds with precision aerodynamics.
The vehicle is equipped with a rear spoiler to aid in aerodynamic capabilities while also giving it a tinge of athleticism. The assortment of wheels, tires, colors, and trimmings offered by this model also gives you the chance to customize the vehicle to match your preferences.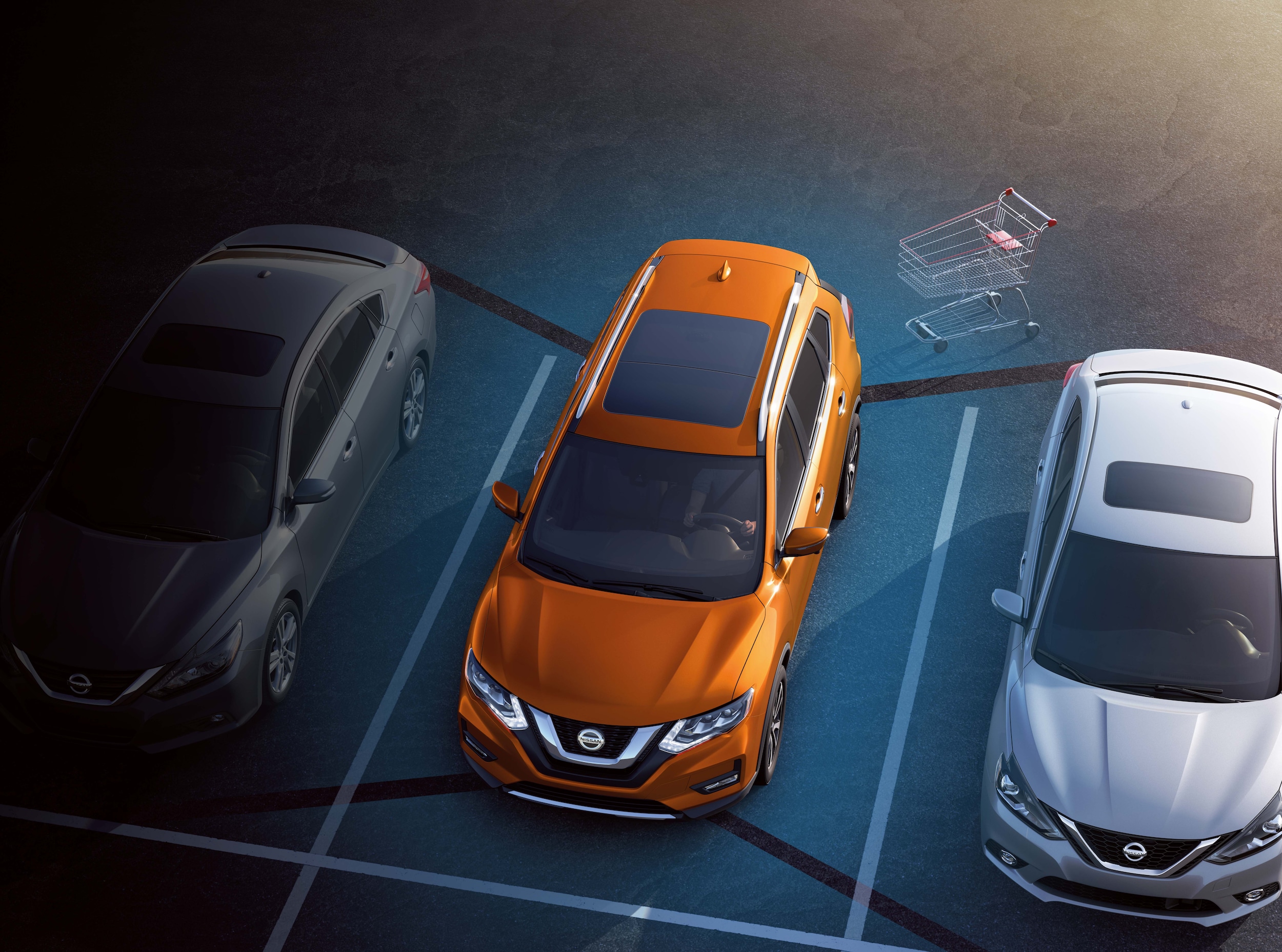 The hood itself is curved slightly, allowing wind to flow off the top, and it's also graced with chic lines that afford the SUV a pronounced confidence. When considered together, the various exterior features of the used Nissan Rogue help this model walk a fine line around athletic, attractive, and versatile.
Safety Additions
With one eye always looking toward safety, the used Nissan Rogue is a tremendous vehicle for families, first-time drivers, and really anyone who values protection on the open road.
For example, brake assist comes standard, helping to slow your vehicle with more force when you find yourself needing to make a sudden stop. There's also traction control, which aims to give your SUV more stability when driving on off-road surfaces or slick highways.
Another handy mechanism is the daytime running lights that continuously provide added visibility no matter where you go.
See if the Used Nissan Rogue Fits into Your Lifestyle
If you think the used Nissan Rogue would be a good fit for your everyday happenings, consider a test drive around Brook Park, Independence, and Berea. To get this arranged, contact the accommodating staff at Montrose Westside Wholesale Outlet!
Fuel economy based on 2016/2017/2018 fuel economy estimates for Rogue® FWD. 2016/2017/2018 fuel economy of 26 city MPG or 33 highway MPG or 29 combined MPG estimate. Actual mileage may vary with driving conditions-use for comparison only.