One of the more common questions received by Montrose Westside Wholesale Outlet goes something like: What does certified pre-owned mean? To give folks in Brook Park, Independence, and Berea an idea of what certified pre-owned cars are, we've put together the following article where we'll be touching on the definition of certified pre-owned as well as diving into the various benefits this type of vehicle provides.
Ultimately, certified pre-owned models are meant to give motorists a leg up in both on-road performance and financial planning. So, continue reading to see what this concept is all about.  Then contact us today to start your car-buying process!
What Is Certified Pre-Owned?
Certified pre-owned vehicles are similar to used vehicles, yet they come with a lengthy list of additional benefits and advantages.
To start, not all used cars can be considered certified pre-owned. To achieve this title, the vehicle must pass through a rigorous testing process, which is performed at our on-site service facility. The test extensively examines the underpinnings of the vehicle to ensure that it currently runs at peak level and will continue doing so in the future.
The vehicle's history report is taken into consideration, too. Certified pre-owned cars must have a clean bill of health all around.
Benefits of Choosing a Certified Pre-Owned Vehicle
The advantage of having your used car pass through a series of rigorous inspections is just one perk of a certified pre-owned model.
Another benefit is that certified pre-owned vehicles will feature a lengthy warranty. This long-term assurance helps you receive a great value on your favorite model when it comes time for an oil change or tire rotation.
Additionally, you'll receive a copy of the vehicle's history report, so you know the type of maintenance and care your model received in the past. Lastly, the price of your certified pre-owned vehicle will represent a great value. We can also work by your side to help ensure you're landing a favorable loan!
About Our Certified Pre-Owned Inventory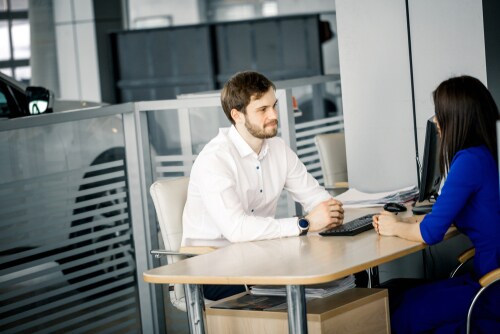 You can begin searching through our certified pre-owned inventory online or by stopping into our showroom and having a look around.
Either way, you'll run into models like the certified pre-owned Mazda3. This sedan is sleek, sports high-end performance, and receives the type of efficient fuel economy that commuters crave. Another sedan that matches many of these same qualities is the certified pre-owned Jaguar XE.
If you need a little more room, the certified pre-owned Land Rover Range Rover is a flagship SUV that provides drivers with modernized convenience, the capability to tackle any trail, and luxurious amenities inside and out.
Many Land Rover variants, such as the certified pre-owned Land Rover Range Rover Evoque, are available as well.  To get more information on our gently used inventory, find our certified pre-owned dealer near you!
Snag Your Favorite Certified Pre-Owned Car!
You can land your favorite certified pre-owned vehicle from our lengthy inventory today! Just pick out your preferred model and contact Montrose Westside Wholesale Outlet. We'll answer any of your questions before scheduling a test drive around Brook Park, Berea, and Independence.